Our Faculty
Jenni Nino

Co-Director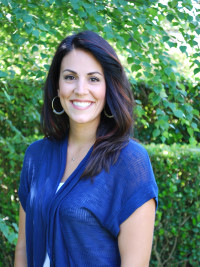 Jenni Nino is a wife and mother of three. She received her B.A. in Communications from University of California, Davis. She went on to earn her Multiple Subjects Teaching credential as well as her Masters in Education, from Teachers College of San Joaquin. Jenni then discovered her passion for teaching young children during her four years of teaching kindergarten for Stockton Unified School District. As a teacher and Director of our school, she strives to ensure that each child reaches his/her own potential and to provide a caring atmosphere in which your child can learn. Jenni is very excited to have the opportunity to work with your child as they learn and grow with Lodi Montessori. When away from work Jenni enjoys exercising, spending time with family and friends, and supporting her children's sports and activities.
"So many times during my tenure teaching kindergarten I observed that those children who were able to master the tasks presented, also developed a solid foundation to thrive with an eagerness to learn. Our goal is to provide our students with this solid foundation and to ignite their eagerness for learning." – Jenni
---
Jolie Zins
Co-Director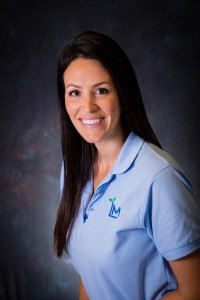 Jolie Zins received her Bachelors Degree from University of California, Davis and went on to explore a career in teaching. She began substitute teaching in the Lodi, Galt and Stockton school districts and quickly found her niche in the education field. She substituted at the Elementary, Middle, and High School levels, gaining eight years of teaching experience. After discovering her strong connection to the elementary aged children, Jolie decided to obtain her Multiple Subjects Teaching credential. She is extremely proud to be teaching at Lodi Montessori, and works hard to ensure that each one of your children reaches his/her full potential. Jolie enjoys being outdoors, exercising, traveling, reading and spending time with her husband and son.
"There is nothing more rewarding than knowing I have developed the educational foundation of each child I work with throughout preschool and to know that they are fully prepared for success in kindergarten and beyond." – Jolie
---
Vy Ergonis
Office Manager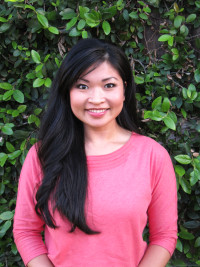 Before joining Lodi Montessori, Vy Ergonis' professional career has spanned 10 years in the Human Resources and Business Management/Administration field. Vy brings an extensive administrative and office management skill set along with significant customer service experience and interaction with increasing levels of responsibility and proven capabilities.
Through her experience at major corporations such as Hewlett Packard and Adecco Group North America, Vy has developed the knowledge and skills in Business Management/Administration and Human Resources that will only help to ensure a positive experience for both our students and their families. Vy's work experience also includes volunteer work in the elementary school system and local daycare. It's this experience that has sparked her desire to join Lodi Montessori. Vy enjoys hiking, traveling with her husband, and giving back to the community by participating in 5k charity runs.
"I admire the Montessori philosophy and its teachings. I have seen children grow and learn at a faster pace than those attending a traditional preschool due to the hands on Montessori materials available. I am proud to be a part of Lodi Montessori where I can use my work experience to give back to the children and parents in our community." – Vy
---
Rosanna Casillas
Assistant Teacher/PreK
Rosanna Casillas pursued a career in teaching because she believes that it is important to mold and guide young children for a successful future. Rosanna's early childhood education experience has spanned over 17 years. Within these years, Rosanna has learned how to be aware of safety and health concerns by observing signs that may indicate illness, abuse or neglect. In addition, she currently holds her Montessori Certificate, Associate Teacher's permit and is CPR and First Aide certified.  Rosanna strives to make a positive impact in the lives of young children, their families and her team members alike.  She takes pride in her work and hopes to inspire her students to work hard for a successful future. Rosanna has two young children whom she devotes her personal time to. She enjoys spending quality time with her family, going on trips, baking, reading and going to her children's sporting and dance events.
"Tell me and I forget. Teach me and I remember. Involve me and I learn."  – Benjamin Franklin
---
Setsuko Geary
Teacher/PreK & Kinder 
Setsuko Geary is a mother, wife, artist and a Montessori preschool teacher for over 20 years including 7 years of teaching Kindergarten. She earned her Montessori certification from National College of Montessori Education where she learned to help children explore Math, Language, and Cultural which includes science, music and fine arts. Setsuko has a passion for the fine arts and enjoys incorporating it into her teachings.  Her former kindergarteners have received numerous awards including 1st place at the Haggin Museum Annual, Robert T. McKee Student Art Contest & Exhibition in Stockton. She enjoys painting in multimedia; portraits, landscapes and still life. She hopes that all her students find the same wonderful feeling and sense of pride about themselves by doing something that they enjoy. Setsuko is originally from Japan and is fluent in Japanese.
"I have been inspired by Montessori education for a little over 30 years. It all started when my only son entered a Montessori school. I continue to be amazed at how effective and inspiring Montessori is in developing lifelong learners. I am very proud to be a Montessori teacher and will continue to do my best in educating the leaders of the future." – Setsuko
---
Alicia Dace
Assistant Teacher/PreK & Kinder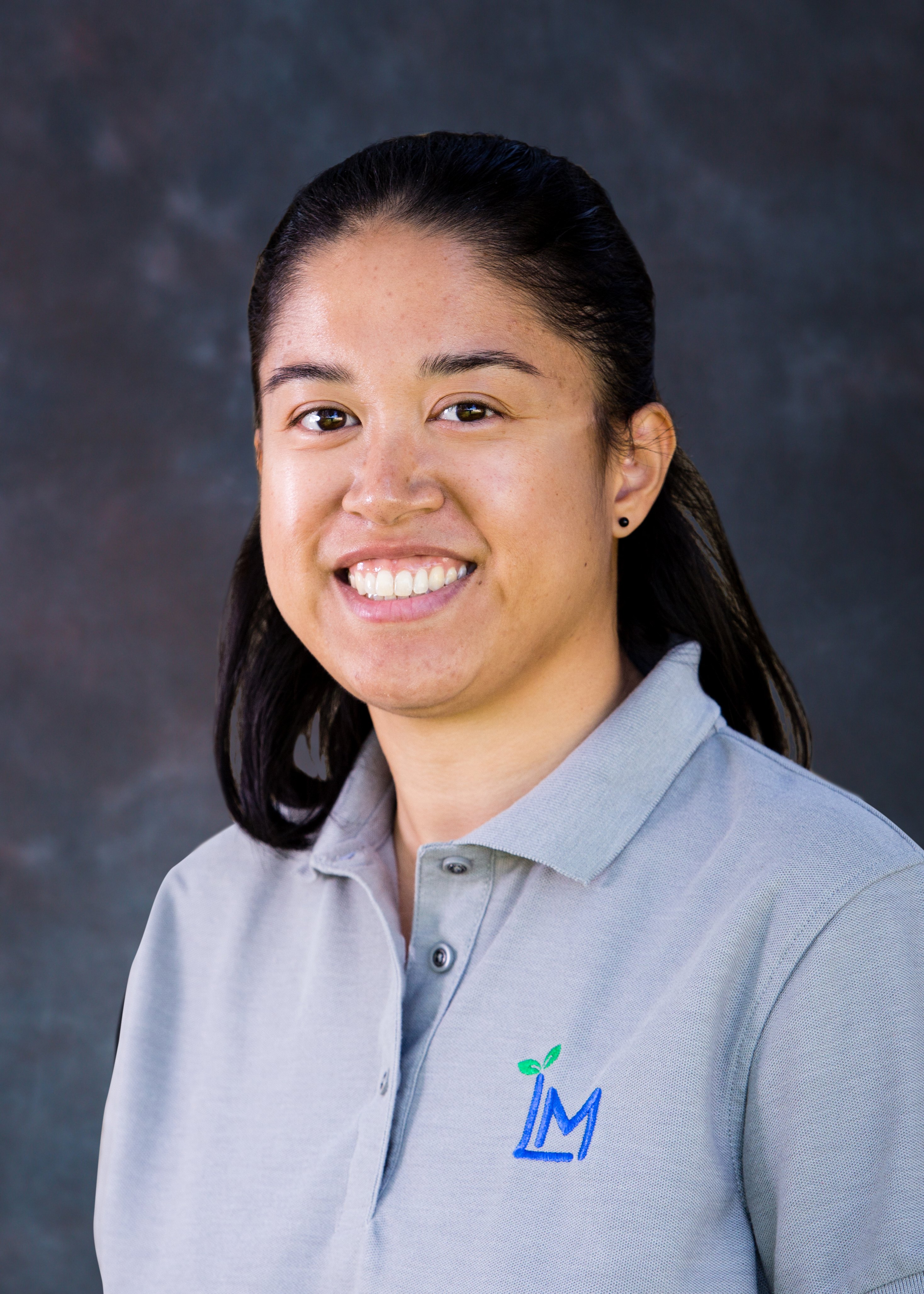 Alicia Dace first gained an interest in the education field while serving as a teacher's aide and tutored in high school. She has earned her Associate's Degree in Early Childhood Education and her Associate's Teacher certificate from San Joaquin Delta College. She has over three years of experience working as a teacher's aide in the Montessori setting, working with toddlers and preschool aged children. When away from work, Alicia enjoys spending her time with family, traveling and reading.
"I have a lot of respect for the Montessori Method, and I admire its appreciation for each child's independence and individuality. Children flourish greatly in this type of environment and I am very pleased to be a part of it." – Alicia
---
Amber Lopez


Teacher/Early Preschool
Amber Lopez has been working with young children since 2000. She began her Montessori teaching career in 2005 when she started as a full time Teacher Assistant for children ages 18 months through 6 years. With her growing passion for the Montessori teaching philosophy, Amber continued teaching in Montessori preschools in the surrounding areas such as Elk Grove and Stockton. She then became a certified Montessori teacher in 2012 at the North American Montessori Center. Since then, she has been working in the preschool and toddler classrooms. Aside from her desire to teach, she is also passionate about fitness and the performing arts. Outside of school, Amber spends 6 to 10 hours a week doing volunteer work in the ministry. Not only does Amber appreciate the Montessori Method, but she also has an appreciation for her friends and family, art, writing, orcas, the rain and pumpkins.
"I enjoy watching children learn and grow. One of the goals I have for my students is   to be confident in themselves, and to have the courage to try new things." – Amber
---
Maria Luna
Assistant Teacher/Early Preschool
Maria joined our team with over 25 years of experience working with young children. Maria received her Montessori certification through National College of Montessori Education, and also holds an Associates of Arts degree in Early Childhood Education. When interacting with the students, Maria's love and passion to work with young children cannot be denied. Patience and compassion are just a few of the many wonderful qualities she has to offer in our Early Preschool classroom. Children immediately feel at ease with Maria due to her kind and gentle approach. When it comes to learning, Maria believes that it is a reciprocal process between the teacher and child, as adults can learn from the children just as well. Maria is fluent in Spanish and from time to time will incorporate Spanish in her teaching. Maria raised five children of her own, who all are now successful adults. She also has six grandchildren whom she enjoys giving her attention to when she is away from work. It is not easy for Maria to find down time, but when she does, she relishes on quiet time sewing.
"I enjoy watching children grow at this age." – Maria
---
Amy Garcia
Assistant Teacher
/Early Preschool
Amy began working with young children immediately after graduating high school. With 45 ECE college units under her belt, she has the desire to help young children develop socially and cognitively. Amy has worked with children with Autism, and has also worked with children of different age groups. However, her personal favorite is to educate and care for the younger preschoolers. Amy later made a decision to take some time off from the workforce to be home with her children when they were younger. Not only is she a mother, a wife, and a preschool teacher, but she also home schools her son. Her loving, positive and fun personality makes it pleasurable for the children and families she works with. Amy enjoys spending time with her husband and children, and taking day trips with her family.
"I feel children learn best when they are free to express themselves, and are given the  support to do so." – Amy
---
Alyssa DeMoulin
Assist. Teacher & PT Specialist
/Early Preschool
Alyssa DeMoulin gained a passion for working with young children in high school when she became part of her school's APPLE (Academy Preparing Possible Leaders in Education) program. This experience lead her to believe that children are unique individuals with a great ability to learn and even teach those around them. Recognizing that it is the parents and adults who plays an enormous role in aiding the children in reaching their absolute fullest potential, Alyssa set out to learn more about how she could help in this process. She is currently working towards her Bachelor's degree in Early Childhood Education at Humphrey's College. Alyssa hopes to one day become a preschool lead teacher in her very own classroom, after completing her education and gaining more experience and wisdom from her own teachers and co-workers. She would also like to eventually have a family of her own someday. Outside of work and school, Alyssa enjoys spending lots of time with her boyfriend and family, learning about the importance of healthy eating, making homemade Kombucha, and babysitting for various families whom she considers to be part of her own family.
"Around here, we don't look backwards for very long…We keep moving forward, opening up new doors and doing new things because we're curious…and curiosity keeps leading us down new paths." – Walt Disney
---
Nicolette Cruz
AM Floater/Aide
Nicolette "Nikki" Cruz received her Bachelor's Degree in Liberal studies with a focus in education from California State University, Northridge in 2015. While attending college, Nikki worked in the peripheral field of education as a camp counselor, a Sylvan Learning Center teacher's assistant, and she also currently  works as an After School Program teacher at an elementary school in Stockton. Nikki always had a passion and desire to work with children after discovering her love for it when her younger brother was born. Knowing the future of the country and ultimately the world lies in the hands of the youth, drives Nikki to help mold them to be the best versions of themselves. She hopes to inspire children to embrace their individual differences by creating a nurturing and diverse environment.
Nikki loves to travel. She spent a summer traveling through nine different countries in 2015. This experience changed the way she viewed the world forever. She hopes to continue to travel as often as possible!
"Education is our passport to the future, for tomorrow belongs to those who prepare for it today." – Malcolm X
---
Mahogany Binder
PM Floater/Aide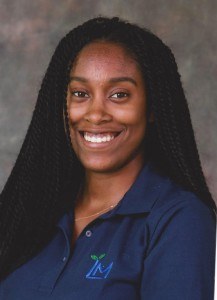 Mahogany has always wanted to work with children at a young age. She knew she wanted to help inspire young minds and guide them to be successful individuals. Mahogany graduated from ABLE charter school, while obtaining her Associates of Arts degree in Liberal Studies from Humpherys College. She has recently graduated with her Associates of Arts in Early Childhood Education, in addition to obtaining her Child Development Permit. Mahogany's long term goal is to become a second grade teacher, and eventually complete her Doctorate Degree in Education. She enjoys spending time with her family and friends, singing, traveling and volunteering at various community events.
"Education is the most powerful weapon which you can use to change the world."  – Nelson Mandela