Our Faculty
Jenni Nino

Director of Education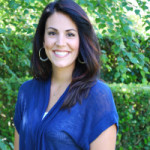 Jenni Nino is a wife and mother of three. She received her B.A. in Communications from University of California, Davis. She went on to earn her Multiple Subjects Teaching credential as well as her Masters in Education, from Teachers College of San Joaquin. Jenni then discovered her passion for teaching young children during her four years of teaching kindergarten for Stockton Unified School District. As the Director of Education of our school, she strives to ensure that each child reaches his/her own potential and to provide a caring atmosphere in which your child can learn. Jenni is very excited to have the opportunity to work with your child as they learn and grow with Lodi Montessori. When away from work Jenni enjoys exercising, spending time with family and friends, and supporting her children's sports and activities.
"So many times during my tenure teaching kindergarten I observed that those children who were able to master the tasks presented, also developed a solid foundation to thrive with an eagerness to learn. Our goal is to provide our students with this solid foundation and to ignite their eagerness for learning." – Jenni Nino
---
Jolie Zins
Director of Personnel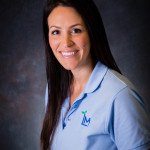 Jolie Zins received her Bachelors Degree from University of California, Davis and went on to explore a career in teaching. She began substitute teaching in the Lodi, Galt and Stockton school districts and quickly found her niche in the education field. She substituted at the Elementary, Middle, and High School levels, gaining eight years of teaching experience. After discovering her strong connection to the elementary aged children, Jolie decided to obtain her Multiple Subjects Teaching credential. She is extremely proud to be a part of Lodi Montessori, and works hard to ensure that each one of your children reaches his/her full potential. Jolie enjoys being outdoors, exercising, traveling, reading and spending time with her husband and her three children.
"There is nothing more rewarding than knowing I have developed the educational foundation of each child I work with throughout preschool and to know that they are fully prepared for success in kindergarten and beyond." – Jolie Zins
---
Vy Ergonis
Director of Operations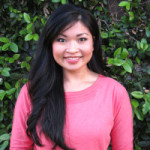 Vy Ergonis' professional career has spanned 15 plus years in the Human Resources and Business Management/Administration field. Vy brings an extensive administrative and office management skill set along with significant customer service experience and interaction with increasing levels of responsibility and proven capabilities.
Through her experience at major corporations such as Hewlett Packard and Adecco Group North America, Vy has developed the knowledge and skills in Business Management/Administration and Human Resources that will ensure a positive experience for both our students and their families. After joining Lodi Montessori, Vy returned to school to obtain a degree in Early Childhood Education, furthering her knowledge in the field. She enjoys hiking, gardening, and traveling with her husband and two young children.
"I admire the Montessori philosophy and its teachings. I have seen how much children are able learn with the hands-on Montessori materials available. I am extremely proud to be a part of this organization where I can use my work experience and education to give back to the children and parents in our community." – Vy Ergonis
---
Alicia Dace
Head Teacher/Pre-K & Kinder/Room 101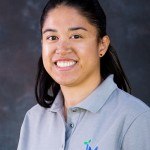 Alicia Dace first gained an interest in the education field while serving as a teacher's aide and tutored in high school. She has earned her Associate's Degree in Humanities, Social Sciences and Liberal Arts & Science, and her Associate's Teacher certificate from San Joaquin Delta College. She has over eight years of experience working as a teacher's aide in the Montessori setting, working with toddlers and preschool aged children. Alicia obtained her Montessori Certification through NAMC. When away from work, Alicia enjoys spending her time with family, traveling and reading.
"I have a lot of respect for the Montessori Method, and I admire its appreciation for each child's independence and individuality. Children flourish greatly in this type of environment and I am very pleased to be a part of it." – Alicia Dace
---
Nicolette Cruz
Assistant Teacher/Pre-K & Kinder/Room 101
Nicolette "Nikki" Cruz graduated from CSU, Northridge with a Bachelor's in Liberal Studies with a focus on Education. She did not know she wanted to be in the field of education until she was working at San Joaquin Delta College's Financial Aid offices and realized she loved helping people get to school. While working at Delta College, she obtained two Associate's Degrees. Prior to joining Lodi Montessori, Nikki was an after school program teacher where she provided academic support and physical activities for those in her care. She also worked as a substitute teacher for Lincoln and Stockton Unified School Districts, while being a part-time Director's Assistant at Huntington Learning Center in the evenings. When not working with young children, Nikki loves to read and go on food crawls with her friends and family.
Maybe the hardest part is if you teach you have to live your teaching. You can't say, "you do not as I do but do as I say." No, you have to say "I'm doing my best to live what I teach." -Maya Angelou
---
Setsuko Geary
Head Teacher
/Pre-K & Kinder/Room 102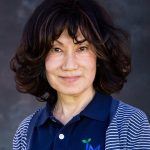 Setsuko Geary's teaching career has spanned over 30 years. She found her passion in working with young children when she enrolled her son in a Montessori preschool many years ago. Her love for working with children grew immensely as she continued to learn more about the Montessori practice. With great interest, Setsuko decided to complete the Montessori certification program through National College of Montessori Education in Sacramento.  She has since taught in Elk Grove, Stockton and now returning back to Lodi, a place where she calls home. Aside from being engrossed in the Montessori curriculum, Setsuko also shares a passion for science, math and the arts. She has received multiple art awards and showcased her talent in various galleries. When in the classroom, it is evident that Setsuko brings her passion into her work with young children. It is her life goal to care for and educate young minds. With the encouragement of Setsuko, her students have entered their masterpieces in the Haggin Museum Robert T. McKee Annual Art Exhibits, and received recognition and awards for their efforts. Setsuko is bilingual in English and Japanese. She is a wife, mother, and a grandmother. When not at work, Setsuko enjoys spending the day in San Francisco with her husband, or driving to southern California to visit her children.
"We discovered that education is not something which the teacher does, but that it is a natural process which develops spontaneously in the human being." – Maria Montessori
---
Erica Yamane
Assistant Teacher/Pre-K & Kinder/Room 102
Erica Yamane started working with children after volunteering with her swim club in 2009 teaching swim lessons. Six years later, she began babysitting for private families, and was inspired by her supportive and passionate high school teachers to make teaching her career. Currently, she is studying at San Joaquin Delta College as a Child Development major where she plans on transferring next fall to a university to obtain her Bachelor's degree in Child Development. Her long term goals are to pursue a Masters in Child Psychology, and eventually become a School Psychologist or a Kindergarten teacher to continue impacting, educating, and guiding young lives. Erica has a love for painting, cooking, cuddling cats, and drinking coffee.
"Imagine that your child is born with wings"- Carolyn Parkhurst
---
Alicia Ortiz
Head Teacher/Early Preschool/Room 103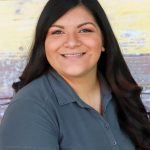 Immediately after high school, Alicia Ortiz began volunteer work at an in-home day care. She helped children with their daily homework, and organized indoor/outdoor games to enhance motor development. This volunteer experience, along with her passion for working with young children, is what led her to take Early Childhood Education courses at Delta College. Alicia joined Lodi Montessori with over five years of experience working with young children. Three of those years were in a Montessori environment where she worked as a Toddler Teacher. She is so inspired by the Montessori Philosophy that she would like to open her own Montessori school in the future. Alicia's goal is to ignite "love" within each of the children she works with: love for others, love for oneself and the love for learning. In her free time, Alicia enjoys using her creativity to create projects inspired by her daughter. Fitness is also important to Alicia, so a good workout with friends is also something she enjoys.
"The child who has felt a strong love for his surroundings and for all living creatures, who has discovered joy and enthusiasm in work, gives us reason to hope that humanity can develop in a new direction." – Maria Montessori
---
Noemy Anaya
Assistant Teacher/Early Preschool/Room 103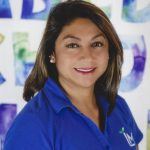 Teaching and working with young children has been a lifelong passion for Noemy Anaya. She has worked as a kindergarten and first grade teacher, and was co-owner of a day care center. After taking a hiatus from the workforce to raise her four children, Noemy knew she wanted to continue to teach young children, and earned her associate teaching credentials from San Joaquin Delta College. It was here where she fell in love with the Montessori teaching philosophy, as it allows children's self-discovery and creativity to blossom. Aside from working with children, she has a passion for interior design and working on any creative projects. When Noemy is not working, she loves to spend time with her family and being at her children's sport activities. Just like the Montessori philosophy, she hopes to nurture the independence and individuality of her children, and hopes to engage them in individual tasks and group activities with other children.
"All children are born to grow, to develop, to live, to love, and to articulate their needs and feelings for their self-protection." – Alice Miller, Psychologist and Author
---
Rosa Nguyen
Assistant Teacher/Early Preschool/Room 103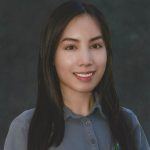 Rosa Nguyen gradually acquired an interest in childhood education after taking a child development course at San Joaquin Delta College. She received her Associate's degrees from San Joaquin Delta College and continued to pursue her new interest in childhood education by earning a B.A. in Child Development and minor in Counseling from Sacramento State. At Sacramento State, she was able to volunteer at the child center where she worked in a Montessori based classroom. Rosa appreciates and respects Montessori education which values open-ended time and creating a child centered environment. She also believes that children are capable of great learning when given the freedom and time. Rosa hopes to continue to help young learners grow as she explores her own growth in working with children. Outside from work, she enjoys spending time with her family, dogs and friends. She loves dogs, dancing, traveling, and venturing out for good tasting food.
"What a child can do in cooperation today, he [or she] can do alone tomorrow." – Lev Vygotsky, Psychologist
---
Moriah Constance
PT Specialist/Early Preschool/Room 103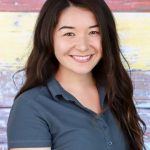 Moriah Constance received her Bachelor's Degree in Sociology from CSU Stanislaus, along with two Associate Degrees from San Joaquin Delta College in Teacher Preparation and Math and Science. During her educational career, she had the opportunity to participate in the Disney College Program at the Walt Disney World Resort in Orlando, Florida, twice.  Moriah believes that children are genuine, creative, and possess an unlimited love for life, all things she strives to foster and emulate. Moriah is continuing her education in Early Childhood Development to pursue her goal to becoming a Montessori Teacher. In her spare time she enjoys the simple things, such as reading science fiction novels, blowing bubbles, cooking new recipes, cuddling with her dog Ripley, and yoga.
"If you get, give. If you learn, teach." – Maya Angelou
---
Carmen C. Meza
A.M. Floater
Carmen Meza has worked in the Early Childhood Education field since the year 2000. She attended San Joaquin Delta College where she completed multiple Early Childhood Education courses. These fundamental ECE courses and work experience deepened her knowledge of developmentally age-appropriate practices. Carmen greatly enjoys watching children learn and grow to their fullest capacities. Although Carmen has worked with multiple age groups, her greatest passion is working with preschool children to prepare them for their transition into elementary school. Her goal is to help children grow both creatively and academically. Carmen is a wife and a mother. She loves caring for her dog and Face-Timing her daughter who is currently away for college.
"Children are not a distraction from more important work. They are the most important work." – John Trainer, M.D.
---
Lynzie Waddell
P.M. Floater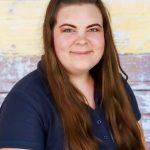 Lynzie Waddell first gained her drive for learning about child development when watching her niece and nephew. Once graduated from high school she decided to further her education in the early childhood education field at Cosumnes River College where she is now close to earning her Associates Degree and plans to continue her schooling to earn her Bachelor's Degree. Lynzie's goal while interacting with children is to be able to help the child find their own desire to learn and guide them along the journey. When not in school, Lynzie enjoys spending time with her family, friends and her farm animals which includes horses, cows and a potbelly pig named Petunia.
"If it hasn't been in the hand and the body, it can't be in the brain." – Bev Bos