Why Choose Lodi Montessori?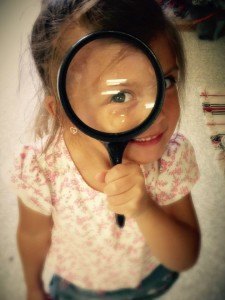 Lodi Montessori is a private, non-sectarian school serving families with children three through six years of age. For the convenience of our parents, we also offer before and after school care. Our program encompasses the preschool through kindergarten years in age blended classrooms, while staying true to the Montessori philosophies. It is the Montessori belief that children get enriched education and social development through mixed age classroom environments.
Students are divided into three classrooms, each consisting of a balanced number of 3 to 6 year olds and an even number of boys and girls. Children will be advanced from one area to another as they gain experience and knowledge from previous 'jobs.' This movement will be mandatory so as to ensure that each child is being presented with materials that continually stimulate his desire to learn and grow to his/her full potential. These transitions are usually met with optimism and excitement.
At Lodi Montessori, our parents can expect a safe, nurturing environment, Montessori certified leaders, trained professional teachers, knowledgeable and responsible aides, and a challenging, hands-on curriculum leading to a higher education for our students. We understand that your children are 'everything' to you and they will be treated with the same respect and love that they are accustomed to at home.
Montessori Vs. Conventional Schools
(5 minutes: 30 seconds)