Our mission is to ensure that young children learn the essential knowledge necessary to succeed in school and life.
Our students apply their knowledge rather than filling out worksheets or simply storing facts in their short-term memory. Our goal is to provide an environment where your child can thrive and apply their knowledge hands-on so that they may retain information long-term, to utilize in their own lives.
Along with academics, we believe that first developing a strong sense of self is critical to your child's development. Through daily activities, we enable our students to practice life skills such as respect and courtesy as well as organization, time management and healthy living. At Lodi Montessori, we feel the best way to teach these skills are for our staff to model these behaviors from which our students can learn.
When searching for educators for our children, we look for motivating, passionate people who truly enjoy learning and who are devoted to ensuring that our students enjoy learning as well. Not only do our teachers nurture each student with caring, individual attention, but they are also well trained and very knowledgeable about the Montessori methods.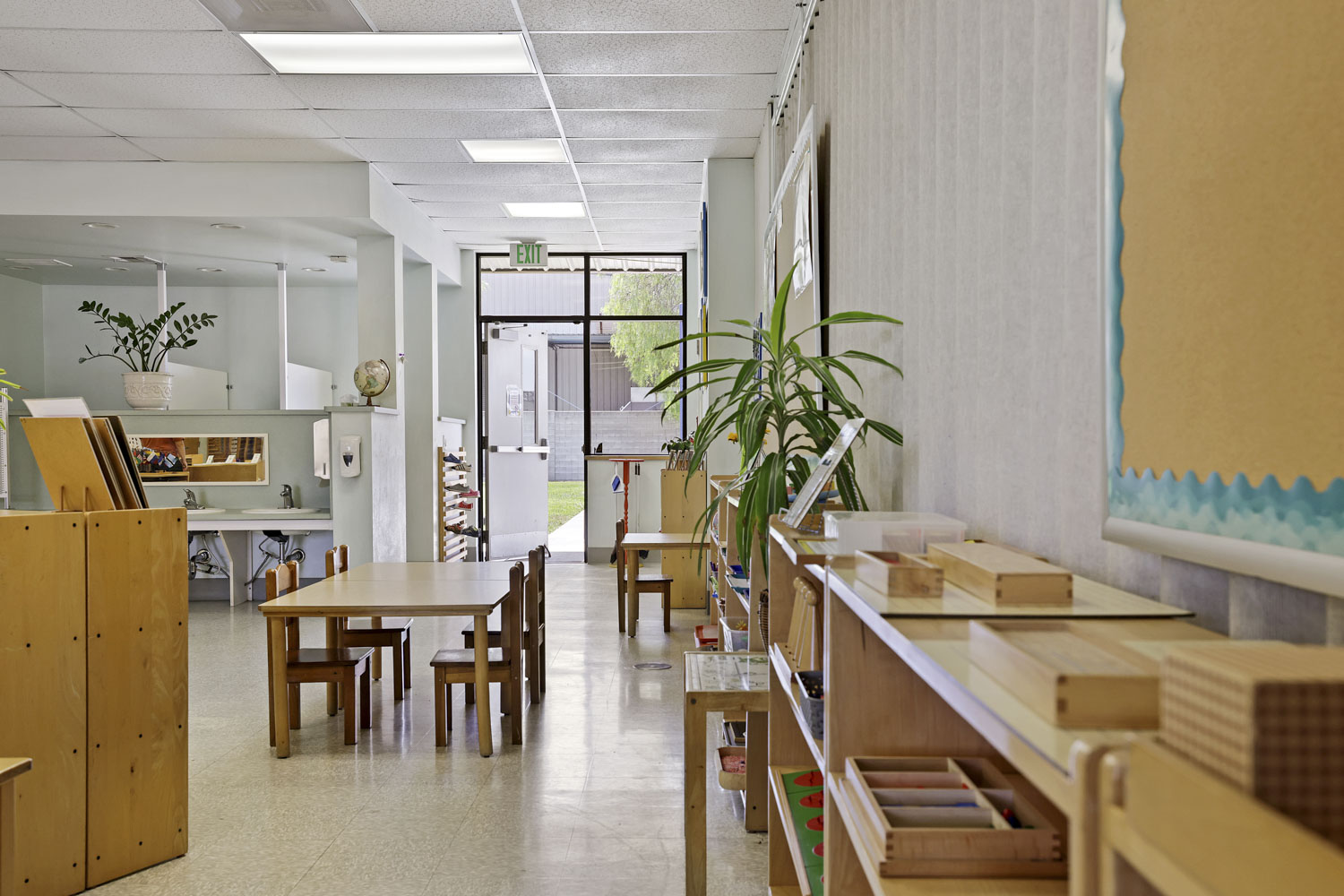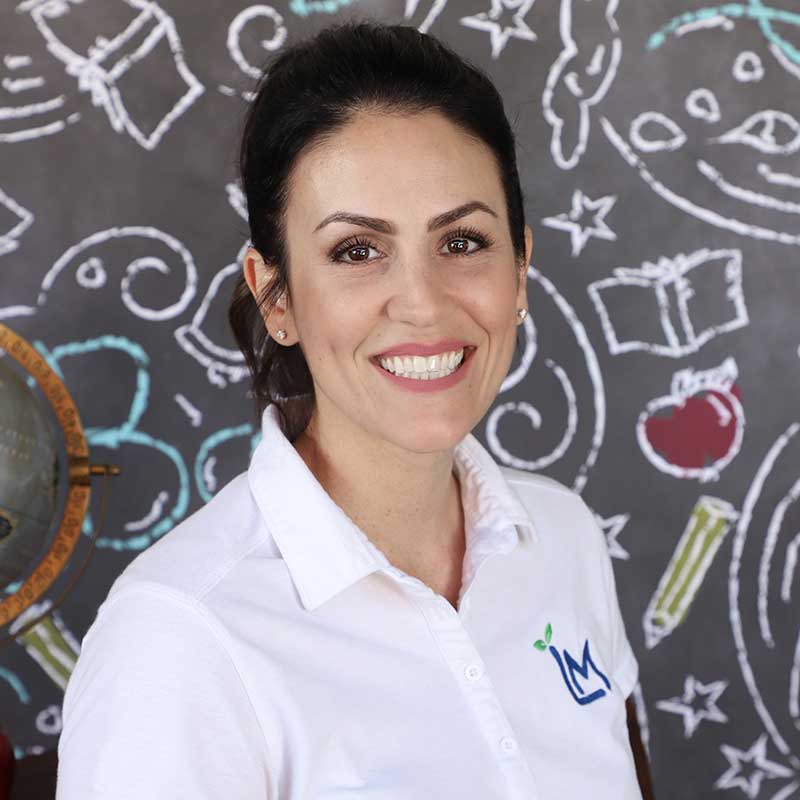 Jenni Nino
Director of Education
Jenni Nino received her B.A. in Communications from University of California, Davis. She went on to earn her Multiple Subjects Teaching credential as well as her Master's in Education, from Teachers College of San Joaquin. Jenni then discovered her passion for teaching young children during her four years of teaching kindergarten for Stockton Unified School District. As the Director of Education and a cofounder of Lodi Montessori, she strives to ensure that each child reaches his/her own potential and to provide a caring atmosphere in which your child can learn in.  Jenni has a Montessori certification under her belt, making her expertise in education for young children well-rounded. When away from work, Jenni enjoys exercising, spending time with family and friends, and supporting her children's sports and activities.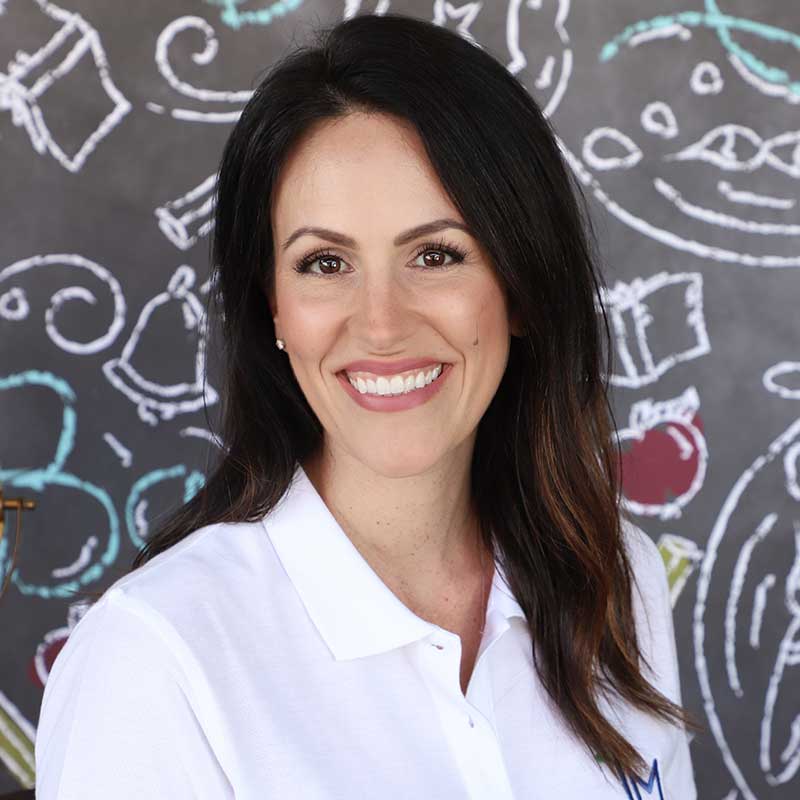 Jolie Zins
Director of Operations
Jolie Zins received her Bachelor's Degree from University of California, Davis and went on to explore a career in teaching. She began substitute teaching in the surrounding school districts and quickly found her niche in the education field. After developing a connection to both the older and younger children, Jolie decided to obtain her Multiple Subjects and Physical Education credentials. As one of the founders of Lodi Montessori, Jolie has been fortunate to do something she loves over the years, while also getting to be with her own young children, as they began their preschool education. As the Operations Director, Jolie plays an integral part in the day-to-day operation at Lodi Montessori, ensuring they are committed to going above and beyond State Licensing standards. Her moto has always been, "If it's not good enough for my own kids, then it's not good enough for my students!" Jolie enjoys being outdoors, exercising, gardening, and spending time with her husband and three children.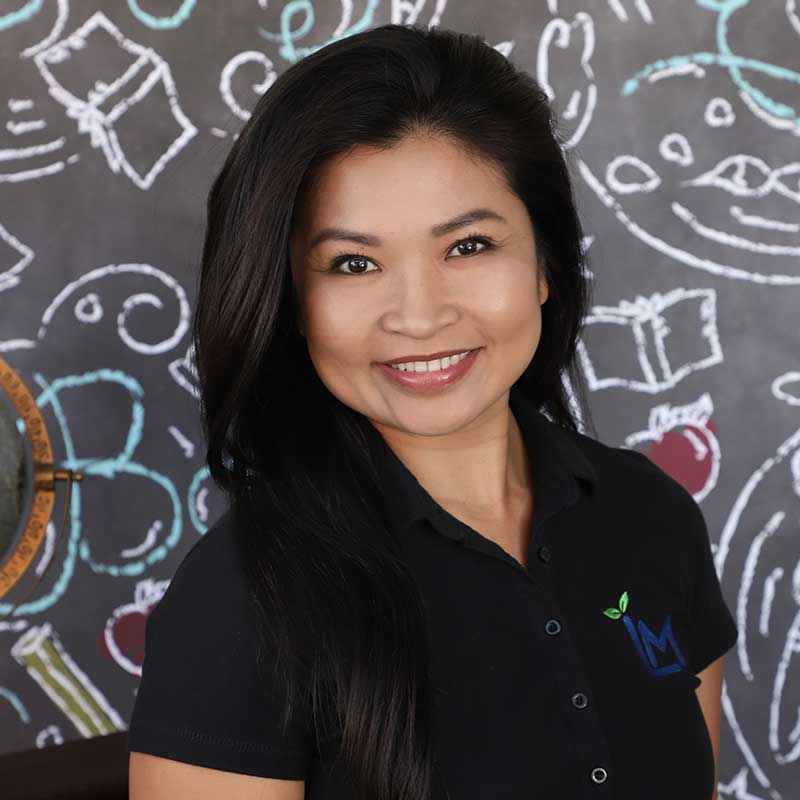 Vy Ergonis
Director of Admissions
Vy Ergonis' professional career has spanned 15 plus years in the Human Resources and Business Management/Administration field. Vy brings an extensive administrative and office management skill set, along with significant customer service experience and interaction with increasing levels of responsibility and proven capabilities. Through her experience at major corporations such as Hewlett Packard and Adecco Group North America, Vy has developed the knowledge and skills in Business Management/Administration and Human Resources that will ensure a positive experience for both our students and their families. Since cofounding Lodi Montessori, Vy has earned a degree in Early Childhood Education and holds a Montessori certification for early childhood, ages 3 to 6. She enjoys hiking, gardening, and traveling with her husband and two young children.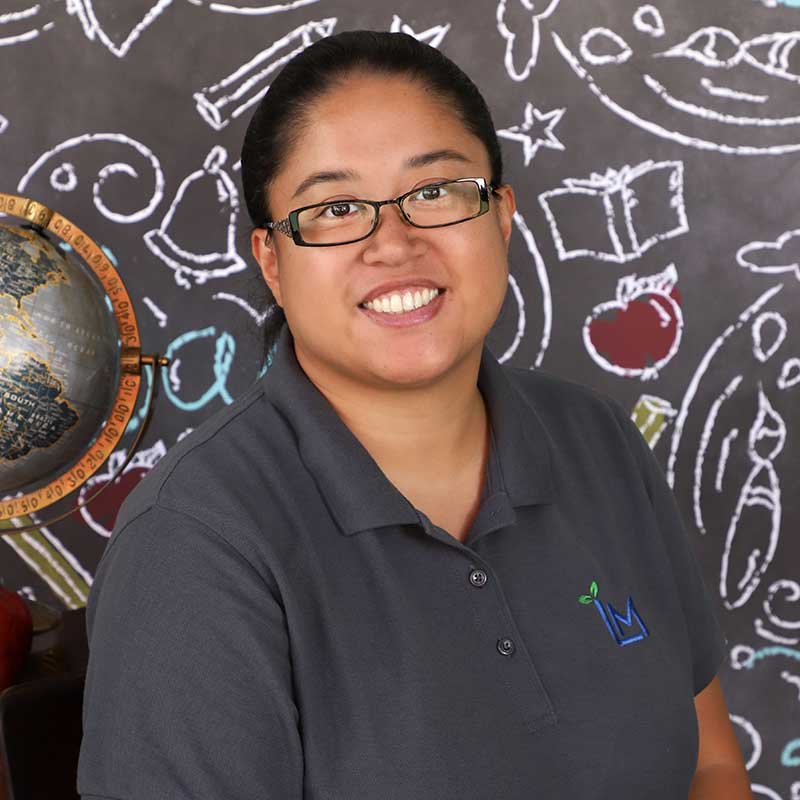 Alicia Dace
Head Teacher
Alicia Dace first gained an interest in the education field while serving as a teacher's aide and tutored in high school. She has earned multiple Associate's Degree in Humanities, Social Sciences and Liberal Arts & Science, and her Associate's Teacher certificate from San Joaquin Delta College. She has over thirteen years of experience working in the Montessori setting, working with both toddlers and preschool aged children. Alicia completed her Montessori Certification through North American Montessori Center. When away from work, Alicia enjoys spending her time with family, traveling and reading.
Virginia Robles
Head Teacher
Virginia Robles earned her a degree in Child Development, as well as her Certificates of Proficiency for both Assistant Teacher and Associate Teacher. Virginia first became familiar with the Montessori philosophy during her year spent at Stockton Montessori. While working as a teacher's assistant there, she quickly developed a strong appreciation for Montessori's focus on student's individualism. Prior to that, Virginia has worked as a tutor for grades K through 6th at a charter elementary school in Oakland. Virginia has worked as a teacher's assistant in a Montessori setting for four years. During that time, she has been fortunate to work alongside seasoned Montessori teachers, giving her an unparalleled knowledge base and hands-on experience. Today, Virginia has earned her Montessori Certification and is successfully leading her own classroom. She has a love for animals and enjoys learning new facts about them, particularly marine animals. She also loves dancing, writing, and creating beautiful art.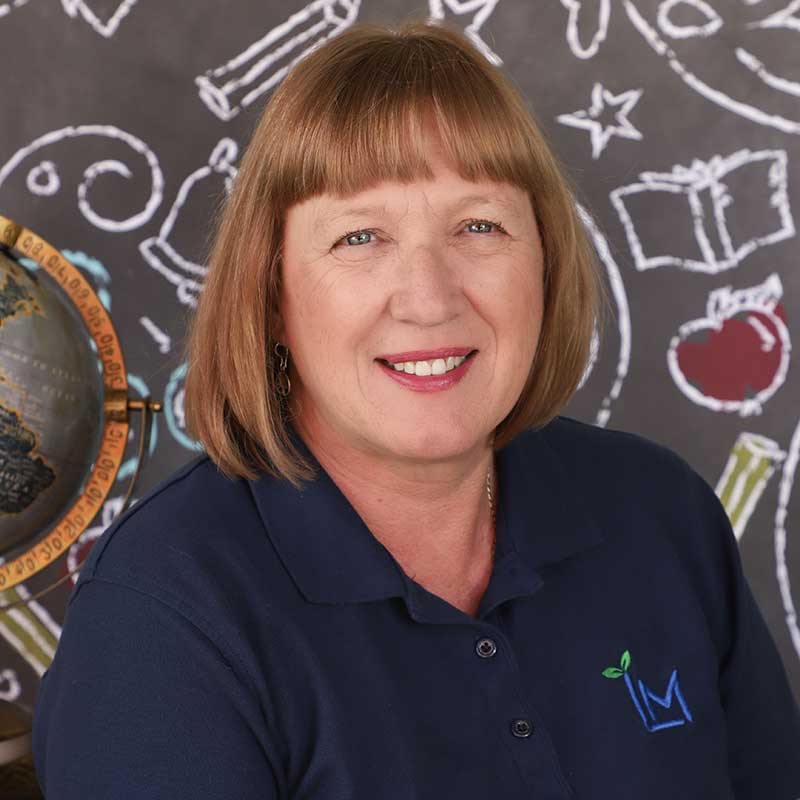 Carolynn Rafferty
Head Teacher
Carolynn Rafferty has been working with preschool and elementary school children for over 26 years. She had earned her Early Childhood Education credentials from James Watt College in Greenock, Scotland. After moving to California in 1998, she attended San Joaquin Delta College to continue her education in ECE. Carolynn started working as an Assistant Montessori preschool teacher in 2004, in the bay area. She later obtained her American Montessori Society Teacher Credential in 2014. Her goals for the children she works with are to help them build confidence and independence. Carolynn enjoys spending time with her family whenever she can. Watching soccer is also a leisure activity she enjoys. Her love for soccer does not just stop there. She also coaches for TOPSoccer, an organization that provides a supportive and inclusive atmosphere for children and adults with physical and mental disabilities.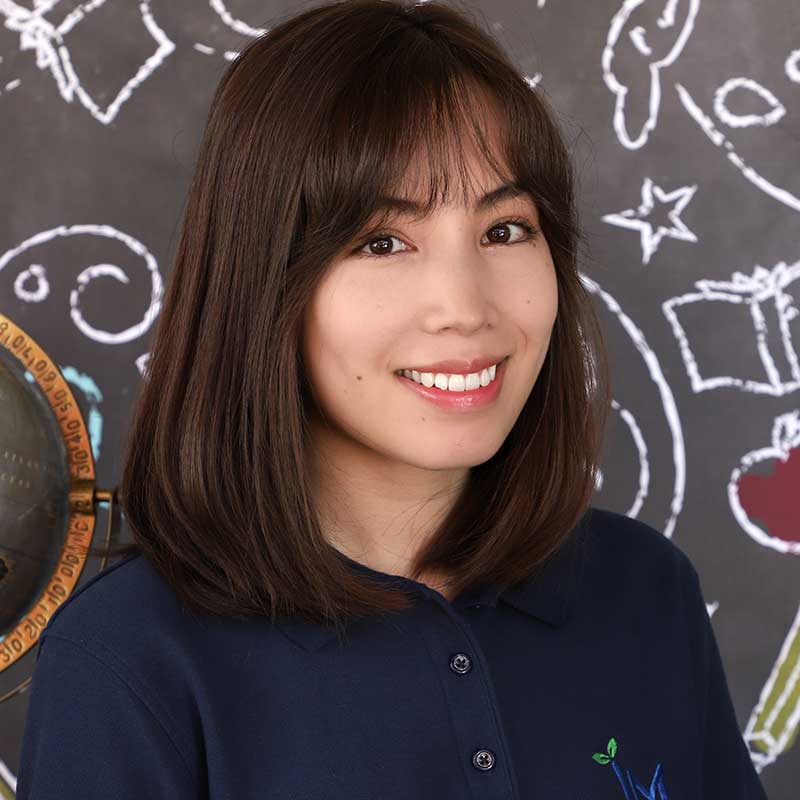 Rosa Nguyen
Assistant Teacher
Rosa Nguyen gradually acquired an interest in childhood education after taking a child development course at San Joaquin Delta College. She received her Associate's degrees from San Joaquin Delta College and continued to pursue her new interest in childhood education by earning a B.A. in Child Development and minor in Counseling from Sacramento State. At Sacramento State, she was able to volunteer at the child center where she worked in a Montessori based classroom. Rosa appreciates and respects Montessori education which values open-ended time and creating a child centered environment. She also believes that children are capable of great learning when given the freedom and time. Rosa hopes to continue to help young learners grow as she explores her own growth in working with children. Outside from work, she enjoys spending time with her family, dogs and friends. She loves dogs, dancing, traveling, and venturing out for good tasting food.
Brianna Tovar
Assistant Teacher
Brianna Tovar first gained a great deal of childcare experience while babysitting through her high school years. Brianna has been working professionally with young children since 2018, while teaching at an in-home daycare. She graduated in 2018, before moving on to San Joaquin Delta College where she is currently studying for her degree in Child Development. Brianna is looking forward to opening her own daycare in the future. In her free time, Brianna enjoys being around her friends and family, as well as taking trips to Disneyland. She is eager to learn and practice the Montessori method.