Dr. Maria Montessori was a medical doctor and teacher who lived from 1870 – 1952. She was remarkable for her time because she was the first woman in Italy to receive a medical degree. After graduation, she worked with patients with nervous and mental disorders, and later with mentally challenged children. It was at this time that she made some wonderful discoveries about the ways that children learn. She described the ages from 3 to 6 as a particularly sensitive time during which young children are especially in tune to acquiring knowledge from and about their environment. In 1907, she opened the first Casa Dei Bambini (Children's Home) in Rome. In this and the following educational facilities she established, she developed a process of education that enabled children of all ages and abilities to attain excellent academic levels. She devoted the rest of her life to the education of children, and her education system became a model for educators throughout the world.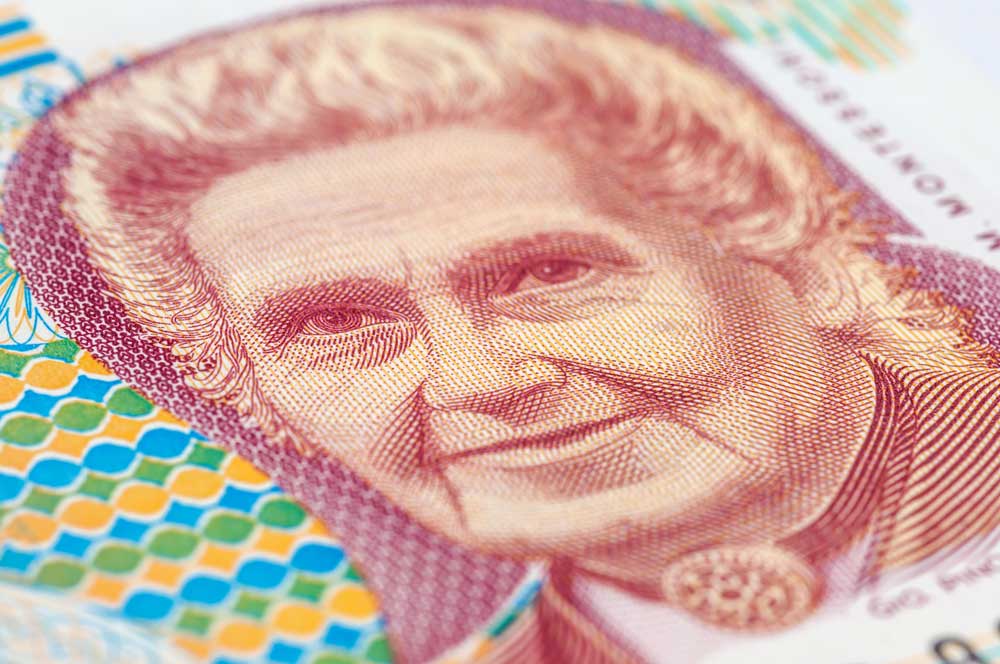 "Education is a natural process carried out by the child and is not acquired by listening to words but by experiences in the environment."
– Dr. Maria Montessori
WHAT EXACTLY IS MONTESSORI EDUCATION?
Montessori system of education is both a philosophy of child growth and a rational for guiding the growth. It is based on the child's developmental needs for freedom within limits which teaches independence and respect. It mandates a carefully prepared environment that guarantees exposure to materials and experiences that develop intellectual along with physical and psychological abilities. It is designed to take full advantage of the self-motivation and unique abilities of young children to develop to their own best capacity. Children need adults to expose them to the limitless possibilities that exist in their world, and then to let them grow to experience the joys of learning. This truly gives a child the joyful peace he/she desires.
Key beliefs of the Montessori education system:
Children are respected as different from the adults, as individuals who differ from each other and each possess unique qualities and abilities.

Children possess unusual sensitivity and mental powers for absorbing and learning from their environments that are unlike those of adults both in quality and capacity.

The most important years of growth are the first six years of life when unconscious learning is gradually brought to the conscious level.

Children have a deep love and need for purposeful work. The child works, however, not as an adult for profit and completion of a job, but for the sake of the activity itself. It is this activity that accomplishes the most important goal for the child: the development of his or her mental, physical and psychological capabilities.